Join App Annie, e.l.f. Cosmetics, Snapchat and more for poq's week-long virtual educational conference where we'll share the latest insights on appcommerce technology, best practices, data and future-facing trends.
This is a can't-miss event if you're innovating with a mobile-first strategy, app replatforming, or are just app-curious.
Complete the form to access all sessions live or on-demand.
See full Agenda below.
Our industry-leading expert speakers will cover:
The role of native app - past, present and future
Adapting to new generations of shoppers
Understanding appcommerce versus ecommerce customers
Practical approaches to Headless strategy
The future of retail & strategies for successful customer engagement
Avoiding app accessibility common pitfalls & much more!
Day 1 - Monday 4th October
Opening Keynote: The role of native app - past, present and future
Jay Johnston, CEO at poq
Broadcast time: 13:30 AEDT, 03:30 BST, 22:30 EDT (4th Oct), 19:30 PDT (4th Oct)

From boomers to zoomers - How the pandemic has opened up digital shopping for a new generation
Victoria Betts, Chief Commercial Officer at Hotter
Broadcast time: 23:30 AEDT, 13:30 BST, 08:30 EDT, 05:30 PDT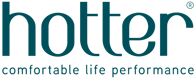 The Snapchat Generation - shopping through a new lens
Hannah Walker, Head of Northern Europe, Emerging at Snap Inc.
Broadcast time: 04:30 AEDT (5th Oct), 18:30 BST, 13:30 EDT, 10:30 PDT

Day 2 - Tuesday 5th October
App on the rise, down under
Tryzens and Dane Patterson, General Manager - Brand and Ecommerce at SurfStitch
Broadcast time: 13:30 AEDT, 03:30 BST, 22:30 EDT (4th Oct), 19:30 PDT (4th Oct)


Understanding appcommerce versus ecommerce customers and the factors that drive them
Miya Knights, Global Content Strategist at poq
Broadcast time: 23:30 AEDT, 13:30 BST, 08:30 EDT, 05:30 PDT

Top 5 most common pitfalls when it comes to app accessibility
Ian Lowe, Chief Marketing Officer at eSSENTIAL Accessibility
Broadcast time: 04:30 AEDT (6th Oct), 18:30 BST, 13:30 EDT, 10:30 PDT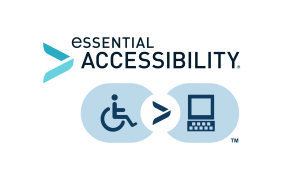 Day 3 - Wednesday 6th October
The new digital High Street: Strategies for successful customer engagement Panel discussion
Russell Burden, Appsflyer Director of Partner Development and Nick Blake, VP, EMEA at Liftoff
Broadcast time: 23:30 AEDT, 13:30 BST, 08:30 EDT, 05:30 PDT

Digitally disrupting beauty
Ekta Chopra, Chief Digital Officer at e.l.f. Cosmetics
Broadcast time: 04:30 AEDT (7th Oct), 18:30 BST, 13:30 EDT, 10:30 PDT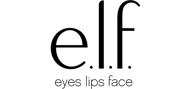 Day 4 - Thursday 7th October
Practical approaches to Headless strategy - How to meet customer demands without fear of adding more complexity
Alison Williams, Business Development Director, Amplience
Broadcast time: 23:30 AEDT, 13:30 BST, 08:30 EDT, 05:30 PDT

PWA vs Appcommerce and why you shouldn't have to choose between them
Helen Slaven, Chief Revenue Officer, poq
Broadcast time: 04:30 AEDT (8th Oct), 18:30 BST, 13:30 EDT, 10:30 PDT

Day 5 - Friday 8th October
Dream Salesforce Native app Platform (SNAP) Demo
Broadcast time: 23:30 AEDT, 13:30 BST, 08:30 EDT, 05:30 PDT

The retail landscape: predictions for the holiday season
Lexi Sydow, Head of Marketing Insights, App Annie
Broadcast time: 04:30 AEDT (9th Oct), 18:30 BST, 13:30 EDT, 10:30 PDT